X-Ray Lead Glass
High Density Lead Glass
allows technicians to safely view patients through control windows during x-ray imaging procedures.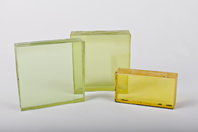 X-Ray Glass
Application: Medical Diagnostic Imaging, Radiation Oncology Centers and Industrial X-Ray Shielding in certain circumstances. Ray-Bar x-ray lead glass meets all applicable requirements of NCRP reports #47 and #149 and Federal Specification DD-G-451. Ray-bar annealed x-ray glass also meets ASTM C1036, Type 1(transparent flat glass), Class C (clear), Q3 (architectural quality).
Impact Resistant X-Ray Safety Glass
for use in Hazardous locations as required per IBC 2406 "Safety Glazing" and properly labeled to meet the requirements of ANSI Z97.1 and CPSC 16 CFR 1201 Cat 2.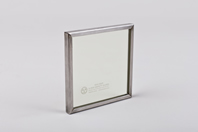 X-Ray Safety Glass
Laminated X-Ray Glass
Insulated X-Ray Glass Units
Internal Mini Blind Units 
Curved X-Ray Glass
Lead Glass Discs
Frosted X-Ray Glass
X-Ray Privacy Glass
One-Way Mirrored X-Ray Glass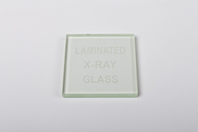 Laminated X-Ray Glass
X-Ray Glass Glazing Foam
X-Ray Glass Setting Blocks
Lead Glazing Shims
Lead Lined Glass Stops
Lead Shielded Vertical "T" Joints
X-Ray Glass Polish and polishing Kits