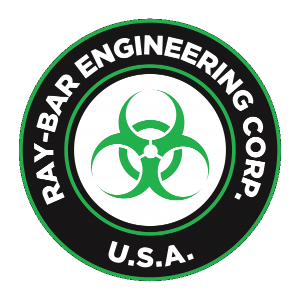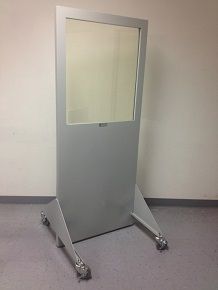 X-Ray Control Screen Barriers (mobile)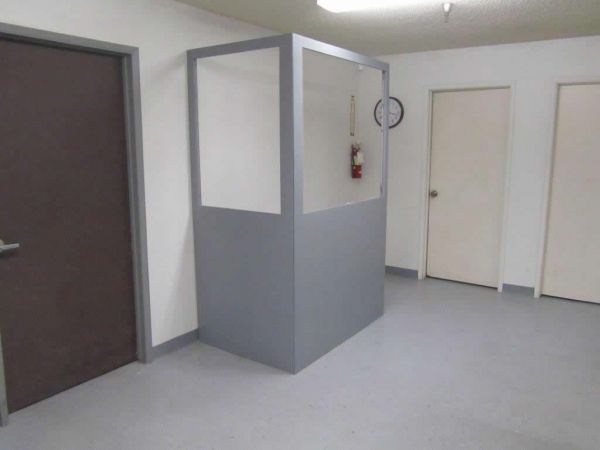 X-Ray Control Screen Barriers (stationary)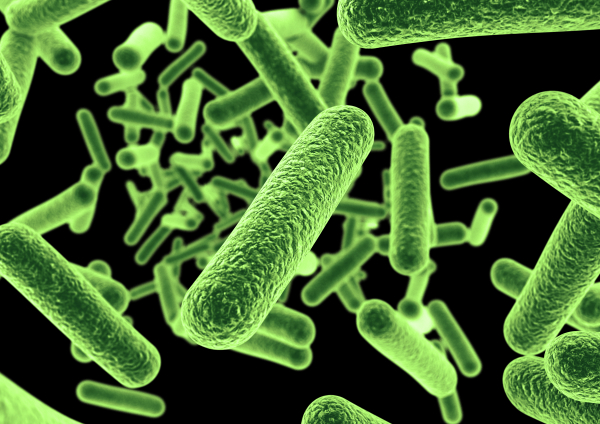 Anti-Microbial X-Ray Control Barriers
Ray-Bar's Anti-Microbial Mobile or Stationary X-Ray Control Barriers are internally shielded to properly provide x-ray protection from Alpha, Beta and Gamma Ionizing radiation for proper shielding of medical diagnostic x-ray imaging procedures. 
Protective level: 1.6MM / 4# / 1/16" Pb shielding equivalency @ 150 kVp is minimum standard.
Additionally Ray-Bar color coats our proprietary x-ray control barriers with a highly durable and corrosion-resistant finish that includes a composite additive that homogeneously defends against the growth of micro-organisms such as bacteria, viruses, mildew, algae, and fungi.
When ordered with an x-ray glass view window, either Ray-Bar modular or stationary Control Barriers included Ray-Bar's Easy-Clean X-Ray Glass that is Ray-Bar factory surface treated to also inhibit bacterial adherence and colonization including "bio-film" build-ups.
Ray-Bar's anti-microbial color-coating technology utilizes a non-migratory, long term durable finish that promotes a broad spectrum of anti-microbial effectiveness with a slow-release silver ion exchange process that disrupts bacterial and resists microbes and the formation of bio-film.
Available Options for Anti-Microbial Mobile or Stationary X-Ray Control Barriers:
Mobile Barriers are available in higher shielding levels. Standard 3'0" and 4'0" wide, with view windows.
Stationary Modular Barriers in single and multiple panels configurations, with view windows. (Higher shielding levels available)